Product Picture: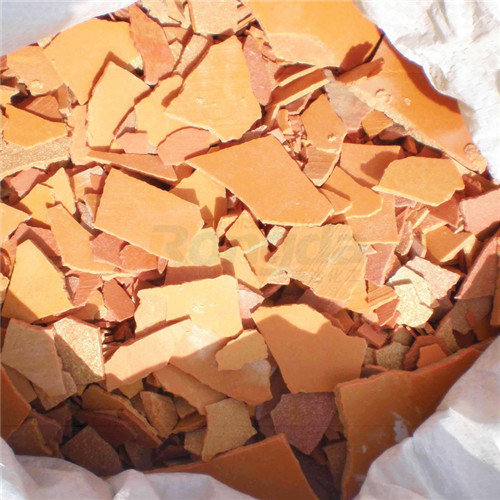 Description ofsodium sulfide/sodium sulphide:
Appearance andcharater  : yellow or red flakes , withan offensive odor
density :  1.86 g/mL at25 °C(lit.)
melting point : 950 °C(lit.)
boiling point : 174ºC
water solubility : 186 g/L (20 ºC)
stability :  Spontaneouslyflammable. Incompatible with acids, metals, oxidizing agents. Contact with acidliberates toxic gas. Fine dust/air mixtures are explosive. Hygroscopic.
storage condition :  warehouseventilation ,low temperature drying , separate from oxidizing agents and acids
package : iron drum net 50kg per drum , or 25KG plastic woven bagswith inner liner or as customers' request
Application: 
        1、It is used in the production of sulfur dyesin the dye industry, and is the raw material of sulfur blue .
        2、also is used as a stain aid for dissolving sulfur dyesin the printing and dyeing industry .
        3、for the hydrolysis of raw hide hair removal in theleather industry ,but also for the preparation of sodium polysulfide to speedup the dry skin soft water to help .
       4、It is used as cooking agent in paper industry .
       5、as rayon denitration and reduction of nitrate content inthe textile industry .
       6、Also it is the raw material of sodium thiosulfate,sodium polysulfide ,sulfur dyes and other materials.
standard :GB10500-2009
Item

Specification

The first type

The second type

Premium grade

First grade

Qualified product

Premium grade

First grade

Content (Na2S)%       ≥

60.0

60.0

60.0

60.0

60.0

Na2SO3 %               ≤

1.0

-

-

-

-

Na2S2O3%                ≤

2.5

-

-

-

-

Fe%                    ≤                 

0.0020

0.0030

0.0050

0.015

0.030

Water insoluble matter%   ≤

0.05

0.05

0.05

0.15

0.20

Na2CO3%                 ≤

2.0

-

-

3.5

-