Copper Sulphate Pentahydrate
1.Product name: Copper Sulphate Pentahydrate
2. Chemical formula: CuSO4 • 5H2O
3. Mol wt: 249.608
5. H.S. Code: 28332500
6. EINECS NO : 231-847-6
7. physical characteristics:irregular bulk blue crystal ,
8. Type:  industrial and electronic Grade
Item

Tech Grade

electronic Grade

First Grade

Second Grade

CuSO4 • 5H2O

96min

93min

98min

Free acid

0.1max

0.2max

0.05max

Cl-

--

--

0.1max

Water Insoluble Matter

0.2max

0.4max

0.1max

Appearance

Blue or green blue crystal , no visible impurities
 Pictures: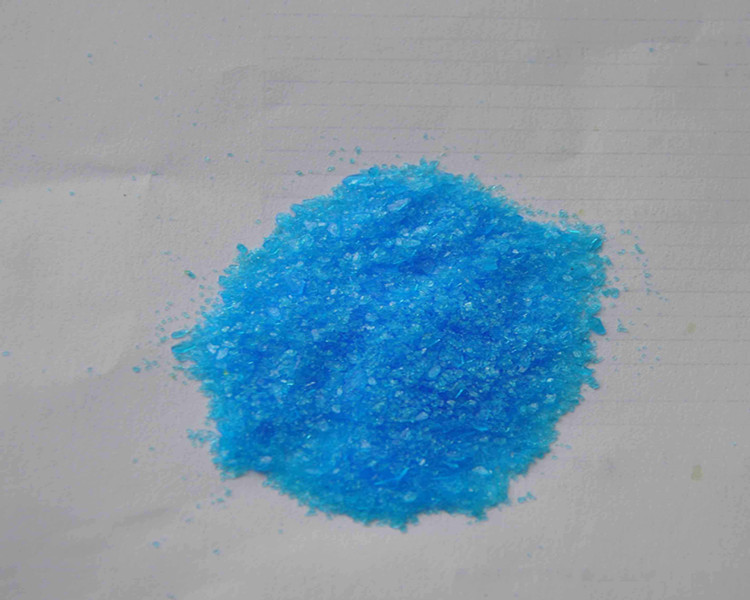 Application:Copper Sulphate pentahydrate  is widely used in the field of electroplating,dyeing , textile printing , farm chemical and so on . It's watersolution has strong bactericidal effect . In the field of agriculture it ismainly used for the desease prevention of fruit trees , tomatoes ,rice etc .
 Package:Net25kg per  plastic woven bags with innerliner or as customers' request.