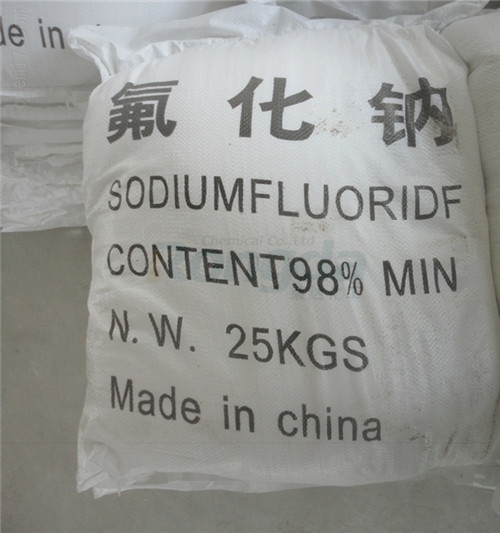 For more information about 'sodium fluoride', please click it.
China's production capacity of domestic isomer-grade mixed xylene is rising rapidly, and this is expected to lead to a fall in imports in the coming months, market sources said this week.
Some estimates even forecast June imports to fall by more than 50% compared with May. And July imports were likely to fall even further, market sources added, without giving actual figures.
Shandong-based Sinochem Hongrun started up its new 1.2 million mt/year reformer in March and was running it at 50% of capacity, producing about 1,200 mt/day of isomer-MX, market sources said.
More isomer-MX production capacity is expected to come online in the third quarter.
PetroChina is expected to start commissioning its new greenfield Yunnan refinery in July and this will have the capacity to produce around 380,000 mt/year of isomer-MX.
The second phase of CNOOC's 12 million mt/year (240,000 b/d) Huizhou refinery in the southern Guangdong province is expected to add 160,000-300,000 mt/year of isomer-MX to the market.
The expanded facility is expected to startup around August.
South Korean exporters, who usually sell much of their production to China, said that there was a fall in demand for MX among Chinese buyers in June and July.
South Korea exported around 21,000 mt of isomer-MX to China in May -- according to South Korean customs data -- due to increased demand ahead of a possible consumption tax on mixed aromatics, which was expected to boost demand for MX.
However, as the consumption tax has not yet been announced and it remains unclear when or if it will be, import levels are returning to normal.
A producer estimated China's isomer-MX imports in June were only half the quantity imported in May, which was above 50,000 mt.
"Even though the inventory level in East China is decreasing, China is not buying MX. It seems that there are new cargoes coming into the domestic market from July," a South Korean MX trader said Friday.
East China's inventory of MX was stable week on week at about 60,000 mt, down from a year-to-date high of 115,000 mt in the last week of February.
The average inventory level over 2013-2016 was about 82,000 mt, according to S&P Global Platts data.
The Chinese domestic gasoline market, which sometimes uses both isomer and solvent MX for blending, is facing a glut of supply and falling prices, making MX less attractive as a blendstock, local market sources said.
China's independent refineries lifted their run rates to an average of 63% of capacity in the first four months of 2017, compared with 56% in the same period last year.
In addition to that, supply in the domestic market has risen as the government did not allocate oil products export quotas to independent refiners this year, resulting in the entire output being sold in the domestic market.
Furthermore, China's imports of mixed aromatics hit a record high of 1.64 million mt in April.
This translates roughly to an extra 5.46 million mt of gasoline supply from the blending pool, which adds to the official output of 10.46 million mt from refineries, SP Global Platts reported earlier.
Importers are hesitant to buy solvent-MX in view of the uncertainty over consumption tax. Solvent-MX and mixed aromatics share the same harmonized system code for imports and exports. And importers do not know if the consumption tax will include solvent-MX.
The price of isomer-grade MX has been falling for most of this year. It was last assessed at $652/mt CFR Taiwan on July 6, down $101/mt from a year-to-date high of $753/mt on February 2.
Solvent-MX has fallen from a high of $669/mt CFR China on February 10 to be assessed last at $560/mt on June 30.