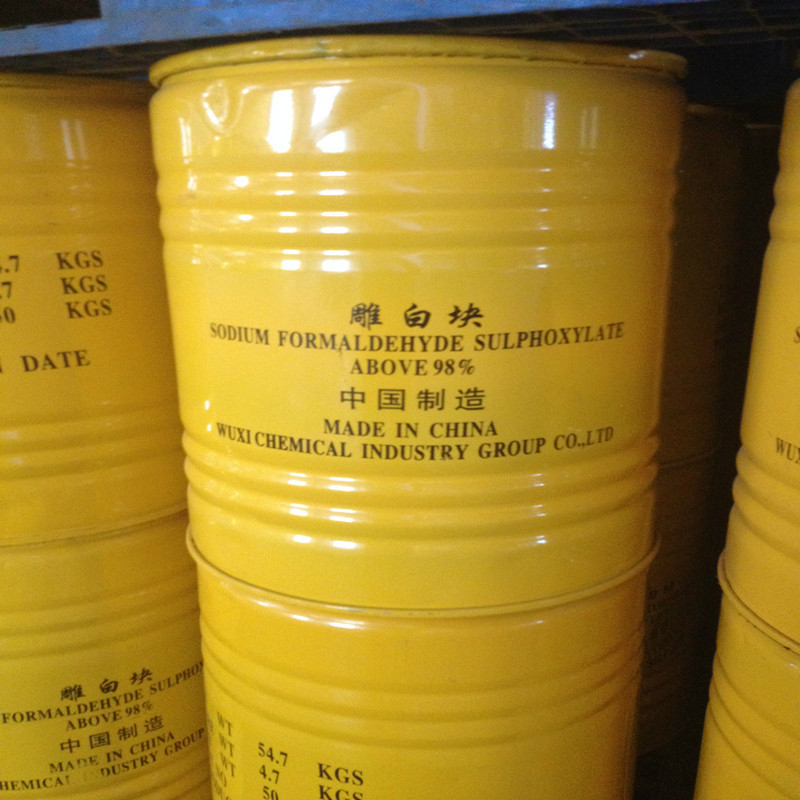 For more information of the product, please click rongalite lump.
The HeBei steel group and China Academy of Sciences jointly developed by sub moltensalt of cleaner production demonstration project, the world's first sub moltensalt method to clean the vanadium production line in June 12th, put into operation in the HeBei steel group.
The project is the sub-projectto the "national 973 Plan of industrialization achievements, extractionand pollution control of high chromium vanadium slag sub molten salt method, is the first with independent intellectual property rights of hydro metallurgical vanadium cleaner production demonstration project. The completion andapplication of the project can raise the utilization ratio of vanadium resources by more than 10%, raise the utilization ratio of chromium resources by more than 80%, and realize cleaner production with high efficiency. The production line designed to treat vanadium slag has a capacity of 50 thousand tons.
According to the Chinese Academy of Sciences project team, the completion and application of the project will completely overcome the existing vanadium technology process, "three wastes" produced a large quantity, the end of disposing difficult, highcost of world problems. After the promotion of the country, the annual source of 500 million cubic meters of waste gas reduction, heavy metal slag 600 thousand tons, 2 million 400 thousand tons of high salt ammonia nitrogen wastewater. It can realize the high efficiency extraction and high valueutilization of the associated chromium resources in vanadium slag, and create anew green development mode of vanadium and titanium industry, which has good economic benefits and anti risk ability.